Toasted Mediterranean Veggie Sandwich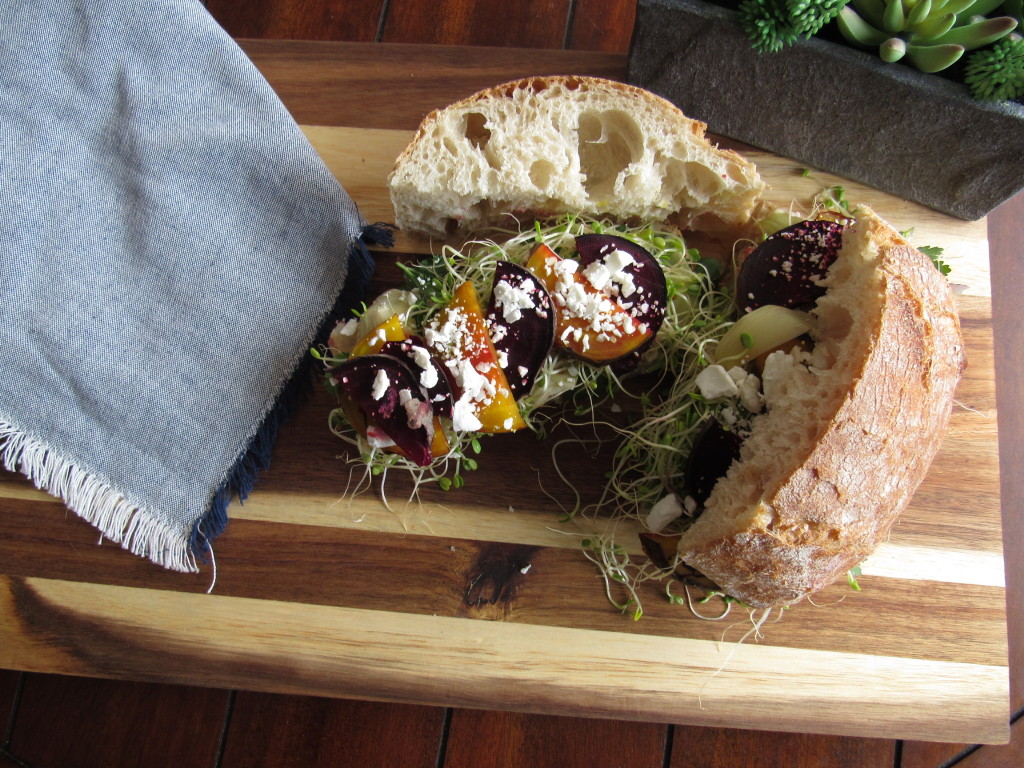 This sandwich was delicious and so easy to make, by far one of my favorites. There is something so tasty about feta and
artichoke hearts.
1 Loaf of rustic
fresh bakery bread
3 Tbs of hummus (any flavor – I used origional flavor)
Roasted beets (wash, peel and slice beets – drizzle with Olive Oil and roast in oven at 450 for 15 – 20 minutes until soft consistency – save leftover for salads!)
Marinated artichokes hearts
Fresh Sprouts
Feta
Salt and pepper
1 tbs of Salba Chia
Directions:
Once beets have been roasted, roast sliced baker bread in the oven with olive oil salt & pepper for 5 – 10 minutes at 300 (just long enough to warm the bread)
Spread hummus on both sides
Sprinkle Salba chia on the hummus for added fiber, omega3, and protein
Add artichoke hearts
Top with sprouts roasted beets and feta
Sprinkle a bit more salt & pepper (optional)
 Serve and enjoy!