Does Your Recipe Call for Chia? Why Not?
The neutral flavor of Salba Chia makes an excellent ingredient in a variety of products from breads, shakes, beverages, baby food, granolas, cereals, seasoning blends, snack bars, chips, crackers or whatever else your team dreams up. Their consistent water absorption and nutritionals allow ease of formulation. For your most discerning customers, all Salba Chia is traceable to their originating plot with all certifications and inspections. Whole, milled and sprouted seed available in bulk. Organic or conventional. Available for export worldwide.
To learn more, click here.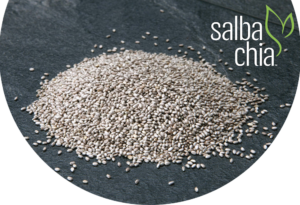 To request samples for formulation and benchmark testing or for any inquiries concerning non-commodity pricing, contact us by completing the form below. Thank you!