Salba Chia Premium Ground
Salba Chia Premium Ground is a power-packed way to add dense chia seed nutrition to your diet. Available in bag, packet or bottled varieties, Salba Chia makes it easy for you to add high levels of fiber, calcium and iron to your favorite recipes. On top of all this, Salba Chia is white in color and neutral in taste, making it a perfect companion for baking.
We're excited to introduce our new packaging. Please note retail shelves and online orders will be fulfilled with our original packaging while supplies last. All packaging contains the same powerful, pure and distinctive premium Salba Chia that you know and love.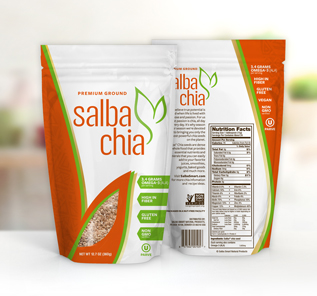 Salba Chia Premium Ground
6.4 oz bag
Approximately 12 servings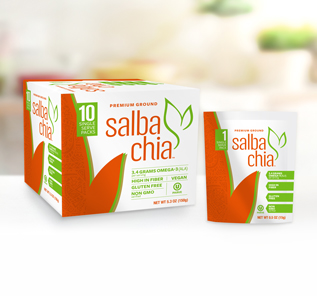 Salba Chia Premium Ground
0.5 oz packet
10 single servings per box